Risco LightSys2 Home Security System
If you can foresee the problem, LightSys2 is already part of the solution.
Your Security Solution
Risco Group has spent years developing the LightSys2 and LightSys PLUS. They represents the future of home security. The developers have thought of everything.
If you can foresee the problem, LightSys2 or PLUS is already part of the solution. In addition to monitoring the security of your property, the systems can be used to control lighting, electronic gates, domestic appliances, smoke machines and more.
The system can be programmed to perform defined actions in specific circumstances and can be managed remotely on your Smartphone via Apps for iPhone, iPad and Android.
Installing RISCO LightSys2
LightSys2 & PLUS can be installed in a variety of different ways:
Conventional wiring

Wirelessly

RISCO BUS wiring
You can add up to 50 devices to the LightSys2, and 500 for the LightSys PLUS; using any combination of wire and wireless connections. This means the LightSys is an ideal upgrade for older systems as existing devices can be re-deployed.
Risco Lightsys Key Features
The Risco LightSys2 and LightSys PLUS are packed with innovative features to help keep your home secure.
Any combination of wired and wireless connections

Controlled via your Smartphone

14 different programs to control lights, gates, smoke machines, domestic appliances etc.

Automated messaging – text, email, telephone call etc.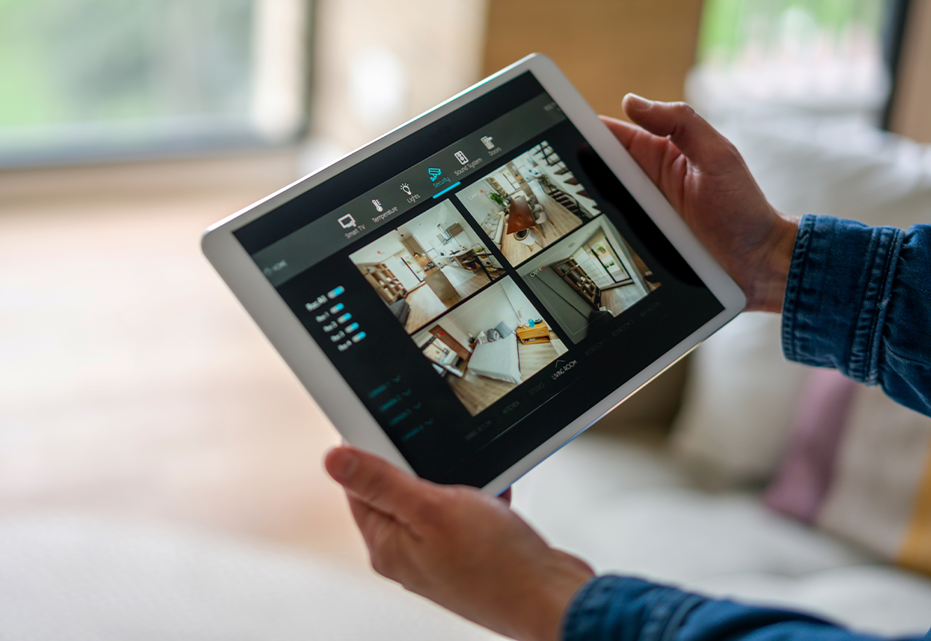 Risco LightSys Supply & Fit
An initial consultation with you to establish your needs

A wired or wireless or combination intruder alarm system

A control panel (usually hidden in a cupboard somewhere)

A fixed keypad to operate the system (usually located in your hallway)

A 32 zone wireless receiver
A bell box (fitted high on an outside wall of your property)

Two standard detection devices (sensors) of your choice*

A control panel (usually hidden in a cupboard somewhere)
There are various types of detection device (sensor) available. Which one is best for you very much depends on the property and considerations such as whether you have young children, older children or pets. The pros and cons of the different types of sensor really need to be discussed with you on an individual basis.
Generally speaking, the most common types of sensors are:
Movement sensors which are used to protect rooms

Wired or wireless door contacts

Vibration sensors which are used on windows or doors

Panic buttons, for summoning aid

Smoke alarms

Carbon monoxide alarms
Our Services
We offer a range of security solutions.