CCTV & Video Verification Systems
Your safety and security is our priority.
Access Anywhere
The CCTV industry is moving at an astounding rate with cameras becoming better in every way as manufacturers try to outdo one another with ever improving features. One of the biggest players in the marketplace is HIK Vision and is used worldwide by thousands of professional installers. We recommend the HIK Vision DVR's (Digital Video Recorders) because they have benefited from HIK Vision's huge research and development budget to ensure they offer the best possible user experience. In our opinion they also offer the most reliable mobile phone performance through HIK Vision's own viewing applications.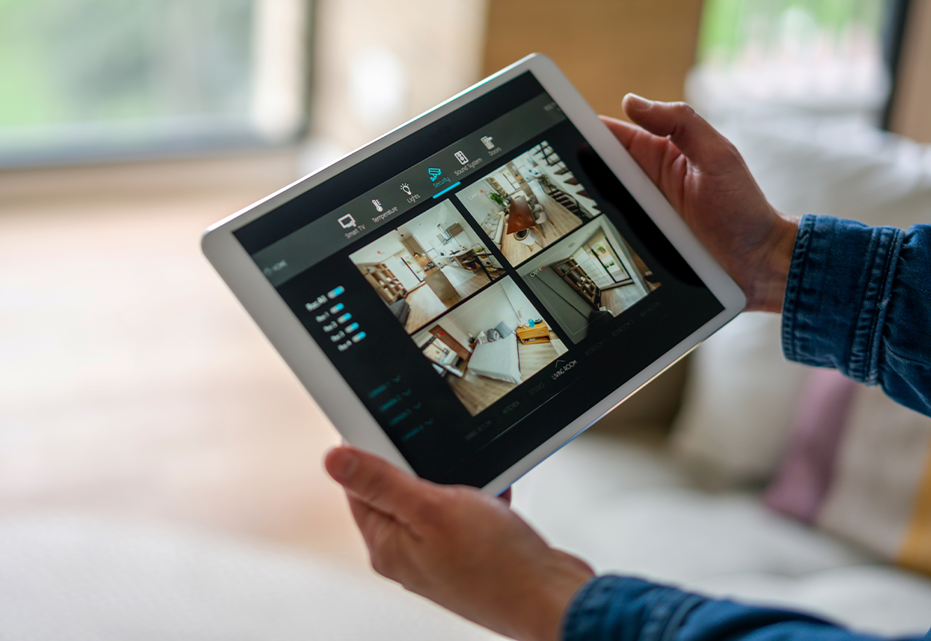 Excellent Functionality
Prices can vary massively for CCTV equipment with cameras recording up to 4K resolution with unbelievable night vision and pan, tilt and zoom functionality. It is important to realise that for a typical domestic or small commercial installation there is little point in buying the most expensive equipment with movable cameras although we can offer this if requested. Cameras need to be set up to view what is important to you and then left alone.
We quote for a professional mid-range system that uses 5 megapixel high definition fixed cameras recording at 24 frames per second and offering 30 metre night vision. This is more than adequate for most residential and small commercial requirements.
Risco Video Verification Cameras
Video verification is a cheaper way to include cameras in your home security system. They can be installed inside or outside and can be viewed through the Risco application that you use for your burglar alarm.
These cameras are not constantly recording like the HIK Vision CCTV but they can be programmed to send still images or short video clips if your alarm is triggered. This is done by allocating shock sensors or movement detectors to the camera that can see the area in question.
An instant image is taken as soon as a sensor is activated and it is sent straight to everybody who has smartphone control of this particular system.
The Ring Doorbell has become a very popular request when improving home security.
We install the Ring Doorbell Pro which does require a wire to be installed to keep the bell working. The Ring Doorbell Pro has a high definition camera and a motion detector. It also comes with a plug in chime which can be plugged in to any power outlet in the house.
You can then control the whole thing from a simple app on your phone.
You can hold a conversation with anybody at your door without them knowing if you are at home or not. The motion detector can also be used to create a chime if somebody comes on your driveway.
A very useful device as many burglars knock on the front door first to see if anybody is home.
Our Services
We offer a range of security solutions.